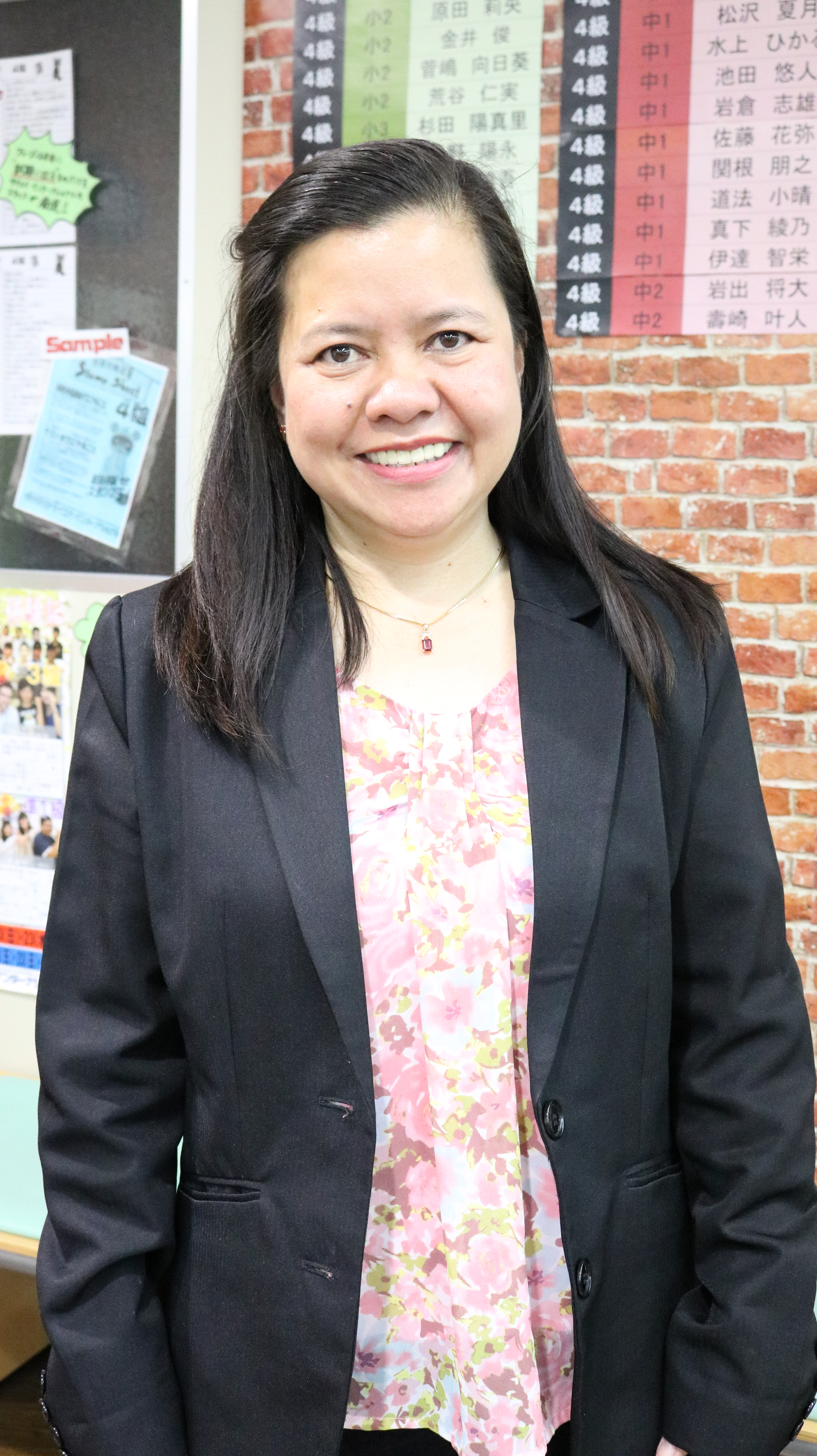 Rowena先生
趣味・特技 I like traveling. I like to go places here in Japan and abroad. It's interesting to learn something beautiful about these places. In my free time, I usually play online games, listen to music, watch movies online and cook different types of food.
私のオススメ! I love planning trips for my family and friends. I love to organize. It makes me learn something new about a lot of things. It is not an easy task. If along the way I make mistakes, it doesn't stop me from doing it again but this time I'd be very careful because I learned from my mistakes.
こどもの頃の夢 When I was a child, I always dreamt of going abroad and it happened! I've been to Singapore, Malaysia, Indonesia, Thailand, U.S.A and Japan and now my dream is to go to Hawaii.
メッセージ Learn English in every possible thing you can, in any place and time you can and from anyone you can. It doesn't matter how slowly you go but the goal here is never stop learning!