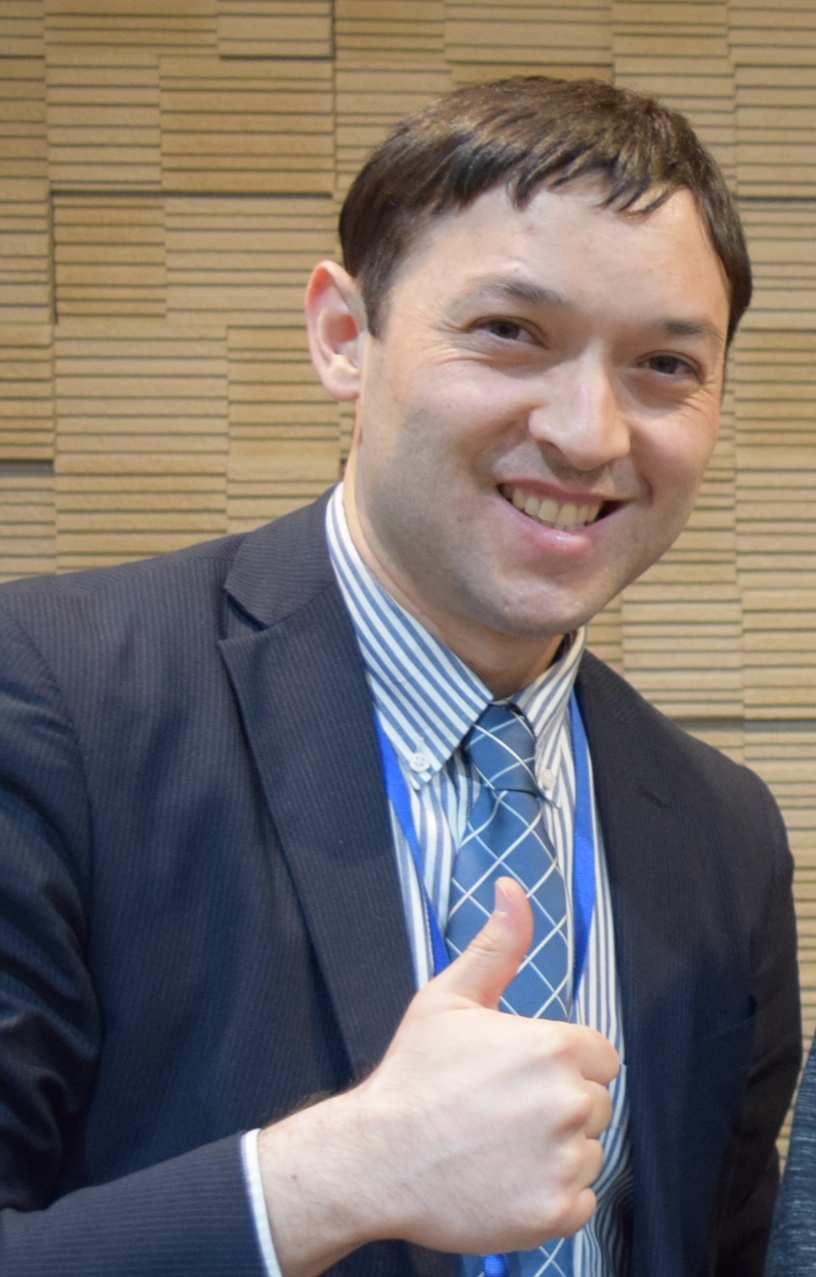 Oybek先生
趣味・特技 Since I speak 7 languages I like studying foreign languages and foreign cultures. Traveling all over the world is my dream for the near future. I graduated from a Japanese University for my master's degree and I am very much interested in geopolitics. I like going to a gym in my free time to do some exercises and I enjoy swimming in the pool.
私のオススメ! Never stop learning foreign languages. A foreign language is a key to explore another part of the world and of course, the first foreign language must be English. Stay firm on your goals and never give up. Watch news and movies in English to keep improving your listening skills.
こどもの頃の夢 First I wanted to be a psychologist, then I started with learning foreign languages and began my teaching career by teaching English, French and Russian languages. My key interest areas are listening to people, to help improve their English and share their own experience and views as a multi-language speaker.
メッセージ I always tell my students never be shy or afraid to try, moreover don't be afraid to make mistakes. If you overcome this feeling it will give you self-confidence so you can always deliver your thoughts to others and become a great public speaker in the future.