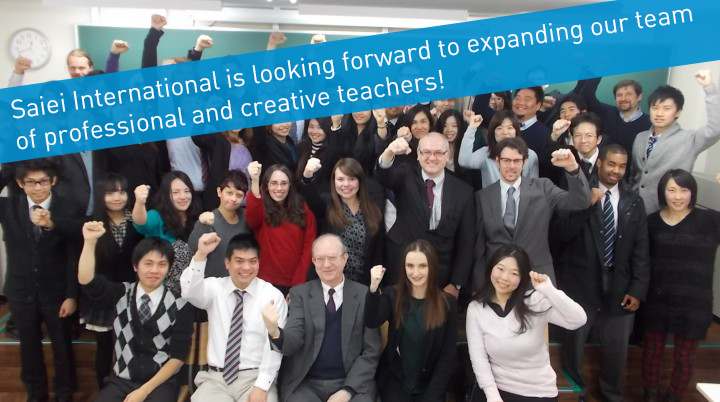 About the company
Established in 1972, Saiei International now runs 15 English schools and 1 English kindergarten in Saitama and Chiba Prefectures, providing high-quality lessons to over 3,000 students ranging from pre-school children to senior citizens.
Saiei International adopts a unique and innovative method where Japanese and Foreign teachers work together to maximize students' comprehension and participation. As per our Mission Statement, we believe that the students should speak more than 80% in class and the teacher should serve as a coach, facilitating conversation.
We are now recruiting dedicated and professional English Instructors, who love children and also are good at working as part of a team. We see our foreign staff as part of our team. Saiei International offers an extensive training and continued support, wishing all its employees, Japanese or non-Japanese, to enjoy their teaching experience and grow both, professionally and personally, in a dynamic working environment.
To apply or make inquiry online, click here.